OCEAN CONSERVATION
PROGRAMS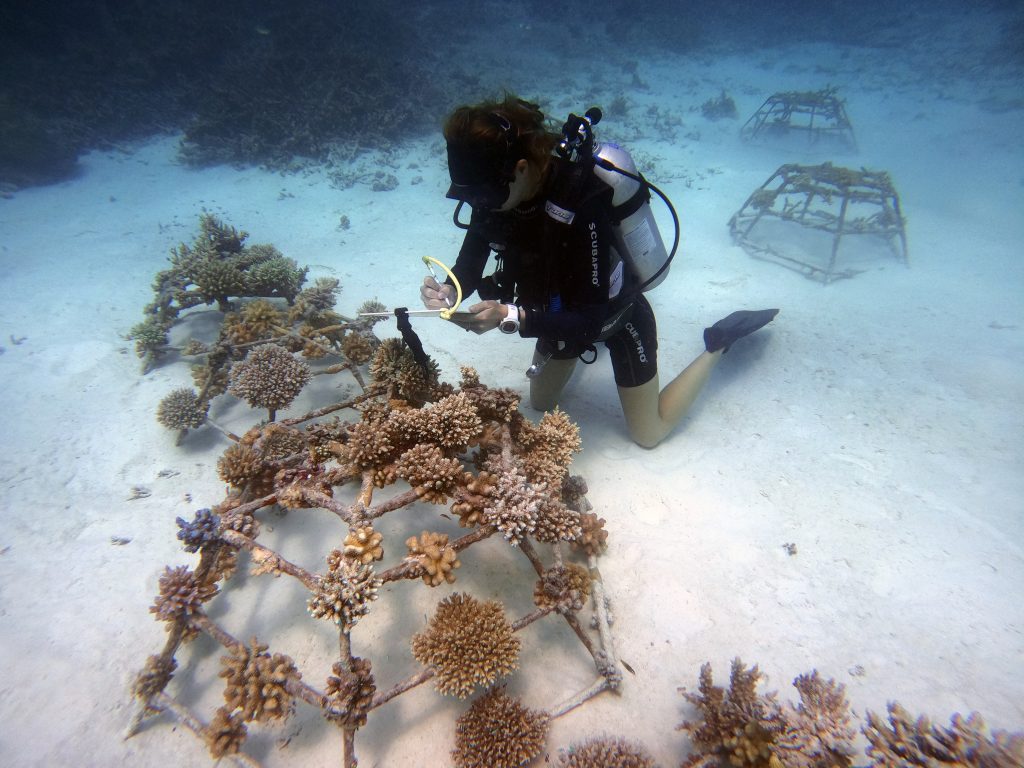 Protect Our Reefs, Support Livelihoods
According to the World Wildlife Fund for Nature (WWF), while the total area of the world's coral reefs occupy less than 1% of the entire marine environment, they actually contribute to the ecosystems of many marine communities and organisms, even impacting the livelihoods of entire fishing villages and towns. Online research and articles describe the significance of coral reefs as directly correlating to coastal erosions, impacting over 450 million people who live within 60km of coral reefs, with the majority directly or indirectly deriving food and income from there.
The coral reefs of Maldives are considered particularly at risk of climate change because they are low-lying. Far beyond their beauty, our coral reefs are literally the basis of the Maldivian life-support system.
At Ocean Group, we see the ocean not only as our playground but also as our responsibility. Our centres are set up to play their unique role in fostering sustainable eco-tourism and marine conservation in their respective regions. We have developed a key program for marine life lovers, families, divers, and other holiday makers to Maldives to do their part to help restore coral reefs.
Contribute ocean conservation at maldives
For our marine restoration and conservation program, we have partnered various renowned resorts in the Maldives to promote the awareness and movement for coral reefs conservation. They are: the Conrad Maldives Rangali Island, Dusit Thani Maldives and Taj Exotica Resort & Spa, Maldives.
Our team of marine biologists operate our marine restoration program in the above resorts. They have a wealth of experience in coral gardening, monitoring local reef health, promoting coral gardening efforts, raising environmental awareness within the community and guiding all interested guests on the participation of coral and marine conservation activities. They are committed, passionate marine ecologists who go beyond what's required to shoulder the day-to-day responsibilities of marine conservation work, and educating guests on the colourful oceanic world.
On your next dive, you can join our marine biologists, and do your bit to restore some of the wonders of a healthy, thriving coral reef. You can learn from our marine biologists first-hand on how you can contribute, and continue the good work put together by over 10,000 tourists in the past by participating in this unique, fulfilling marine conservation program.
Coral Gardens
Browse through the slide show to see how our corals are faring!
This program is available at:

Conrad Maldives Rangali Island
Just below the surface of the tropical waters of the Maldives, colorful fish and weird yet wonderful sea creatures inhabit a magical underwater world of intricate coral formations, some as big as mountains…

DUSIT THANI MALDIVES
Dusit Thani Maldives is located at the Baa Atoll which is the country's first and only UNESCO Biosphere reserve. The Baa Atoll serves to protect the rich biodiversity of the area and is home to a wide range of…